How to order?
Enter roll working length and perimeter (Not diameter) to order as per your roll dimensions
After order is completed, you can send us your anilox roll drawing, or download the Identification form and send back to us.
If needed, we can send you drawing for typical print models for your confirmation after you have placed order.
For further technical assistance, please contact our tech help team.
Ceramic anilox roll is manufactured with a plasma coating and laser engraved processes, compared to old chrome anilox roll this high performance ceramic anilox roll consistently transfers a precise amount of ink to the printing plates, achieves peak print quality, and lasts much longer as well.
The price calculation here is based on rolls in LPI ranging from 100 to 500 and includes shaft ends, but we retain right to charge extra for rolls out of this LPI base and unusual shaft ends at $200 each or above.
The calculation price includes cost of shaft ends, but we retain right to charge extra for very unusual shaft ends up to $200 each.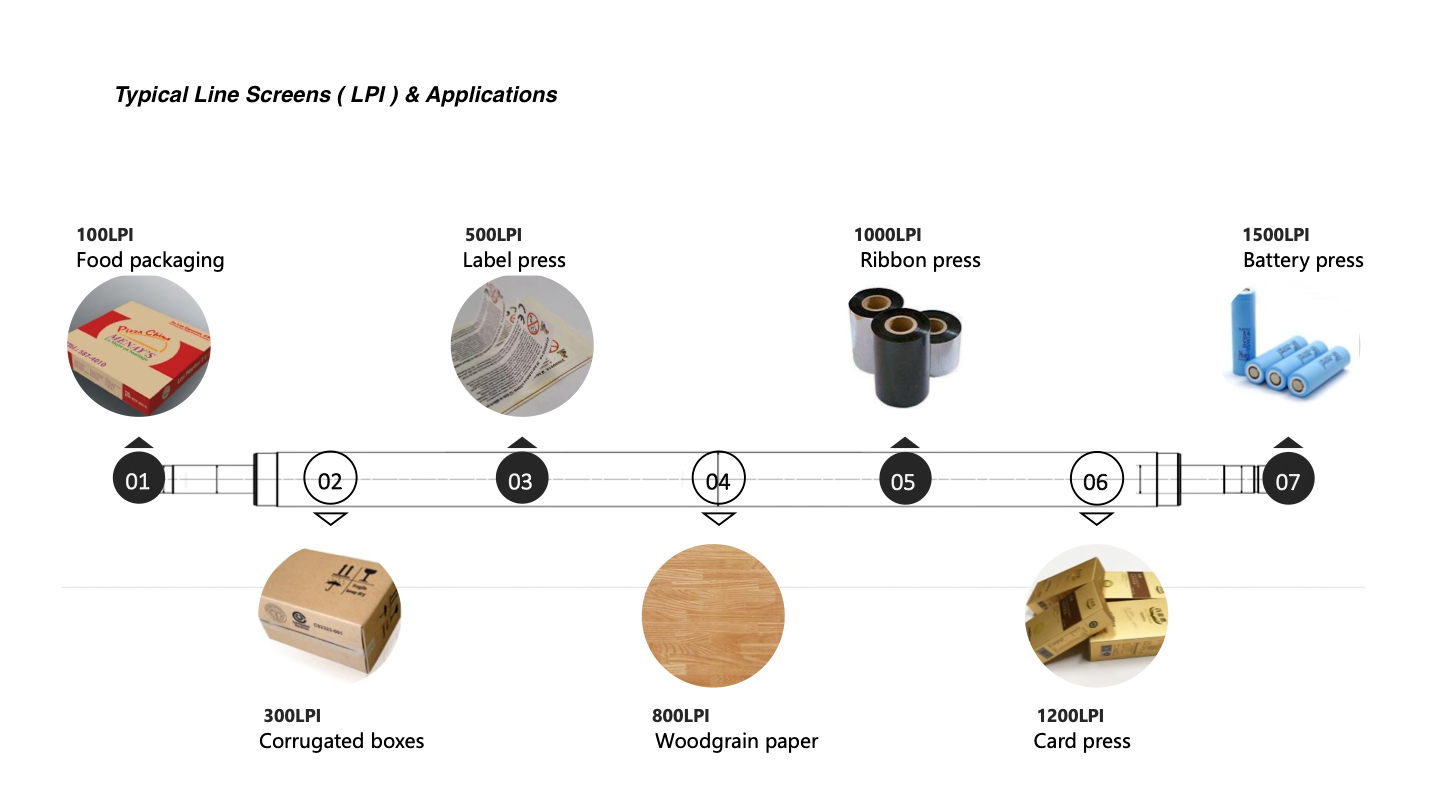 Multiple Cell Shapes
The shape, size and depth of these cells impact how ink is transferred from the anilox roller to the print plate. After you place an order, you may contact us and share the condition and application of your roller, we will be happy to assist you in choosing a best possible solution for improved print quality as well as process efficiency.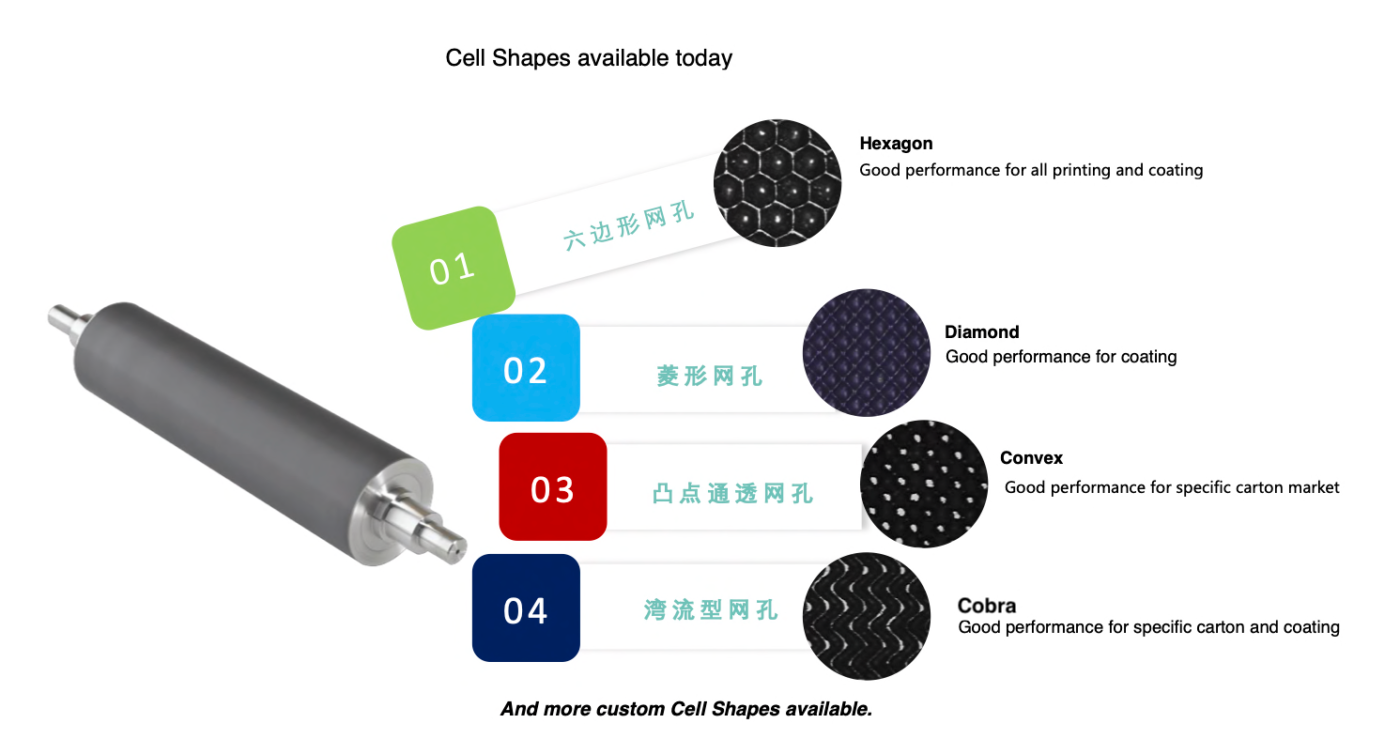 Typical Cell Angles
Today new laser engraving technology allows multiple open cell designs, such as equal sided hex 60°and 30°cells have been most typically seen in corrugated box industry.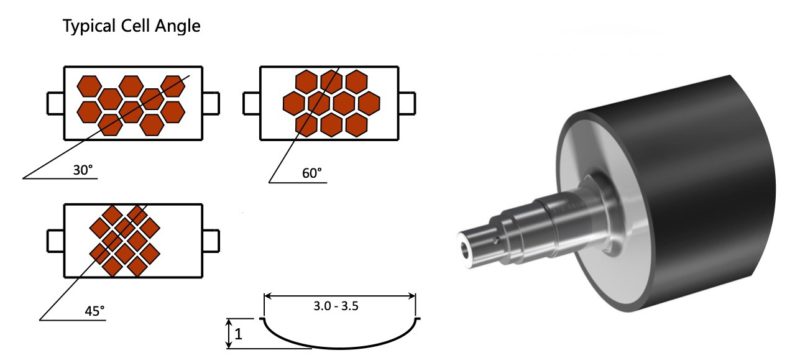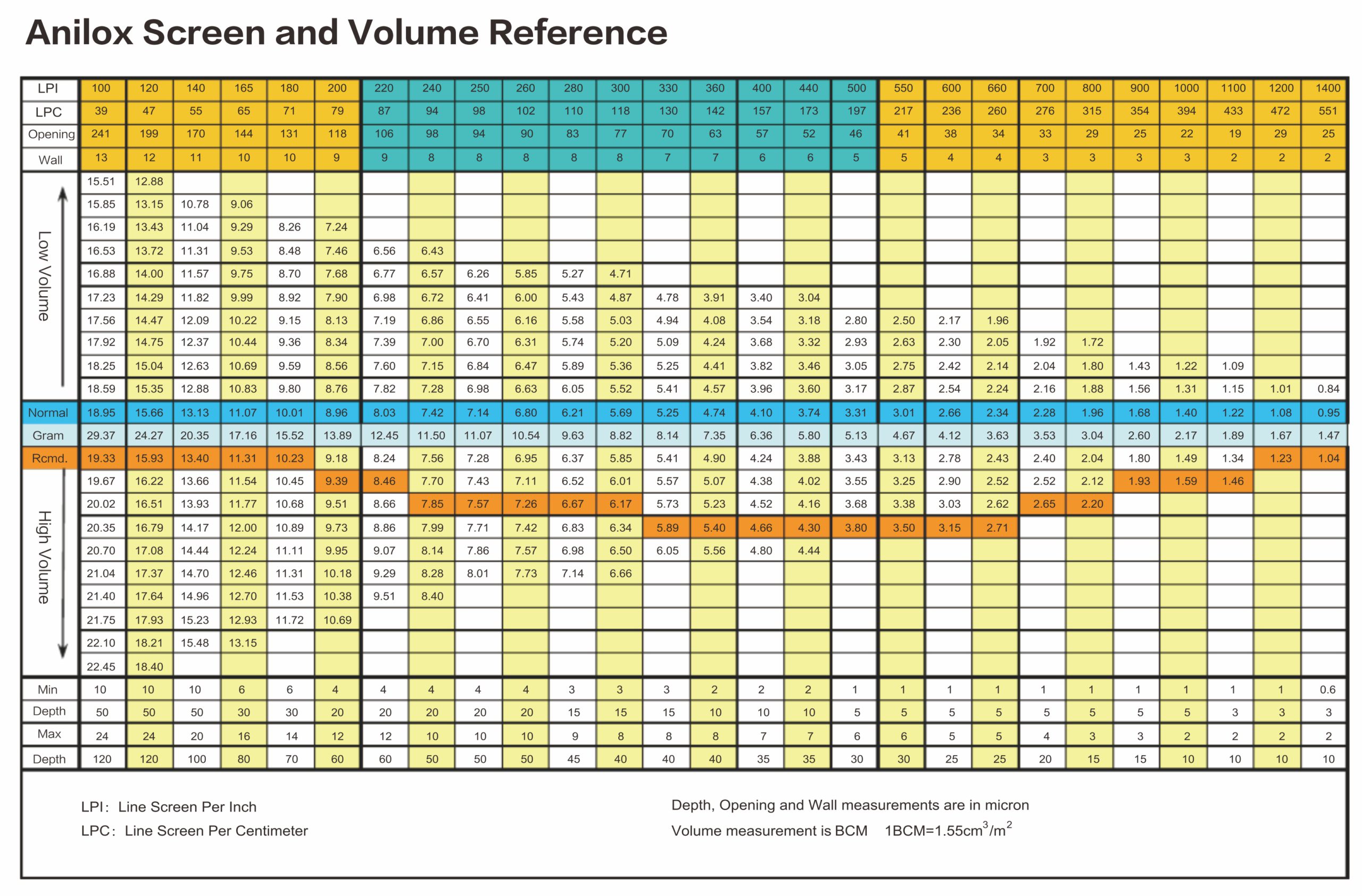 How to determine your anilox roll application?
| | | |
| --- | --- | --- |
| Condition/Application | Ink transferred requirement | Recommended LPI |
| Printing pressure – Higher | More ink transferred | Lower LPI |
| Machine speed – Higher | Less ink required | Higher LPI |
| Substrate – Higher absorption | More ink required | Lower LPI |
| Press material – Thicker | More ink required | Lower LPI |
| Doctor roll compared to blade | Blade makes less ink transferred | Lower LPI |
| Full color compared to dot printing | Dot requires less ink transferred | Higher LPI |
| Ceramic compared to Chrome roll | Ceramic | Higher LPI |